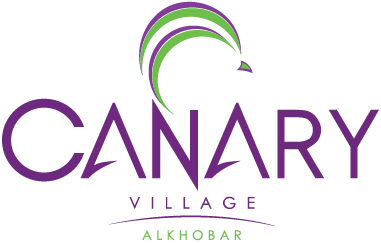 About Us
Canary Village is the creation of the Rashed Al Rashed & Sons group. A modern concept in residential compounds has been carefully designed to provide expatriates with a high standard of accommodation. It is a comfortable size compound with wide roadways set in landscaped surroundings, it has 159 villas with double storied three-bedroom of unique design, fully furnished furniture, and major appliances.
The Canary Village recreation center is complete with a restaurant, ballroom, small party room, and snack bar. You will also find a fully equipped gymnasium, aerobic room, a beauty salon, billiard tables, table tennis, air hockey, baby foot, squash court, basketball, volley and tennis courts, swimming pool which can be heated during winter, and three children's play areas.
The compound also provides a wide range of essential services including 24-hour security, full service, and maintenance, potable water, satellite T.V, internet service, mini market, buses for school and shopping malls, preschool, mail service, refuse collection, pest control, and laundry services.
MISSION AND VISION STATEMENT
MISSION
We believe and follow the principles of Quality Management, Consistent Performance, and Continual Improvement in serving our clients by providing a welcoming, beautiful, and peaceful living in a "Community for life" environment while ensuring all of our clients have the best quality, most comforting, and affordable living experience possible.
VISION
Our vision is to continue to be the Real Estate management company of choice with proficient and capable of delivering unique housing services to our esteemed clients while growing to be a leader in our business sector.
COMMUNICATION AND INTEGRITY
COMMUNICATION
We believe having open, thoughtful, and respectful communication is essential to creating the quality of life that we desire for our residents.
INTEGRITY
We believe in doing the right thing and following through with our promises. We believe in taking responsibility for ourselves and our actions.